Top Mailers of the Year
Top Mailers of the Year
Janet Legere Picks The Top Mailers of The Year
Below is my list of my top Viral Mailers for 2014.  Red Stag Mailer, a new mailer just launched in December by Debbie Nicholson is showing very promising results with very high conversions and a membership that is quickly growing.  Keep your eye on this one!
The other mailers have been around for a while, the newest ones being Super Charged Solo Ads and Legends Mailer, the mailer I partnered on with Matthew Graves.  Both offer really good conversions with active memberships.
These mailers listed below are my top producing mailers for 2015 (in alphabetical order).
Automation at its best with Traffic Zipper
Downline Builder Direct
Herculist
List Outbreak
Lead Magnet
Legends Mailer – New in 2014
Real Time Ad Blast
Red Stag Mailer – BRAND NEW
Super Charged Solo Ads – New in 2013
State of The Art Mailer
Traffic Leads 2 Income Viral Mailer
Viral Mail Profits
Viral Mailers at Prospect Geyser Coop
Automation At Its Best with Traffic Zipper
Traffic Zipper is a unique program that offers the ability to automatically send to the mailers in its profile.  At posting, there were 24 mailers included with Traffic Zipper. You simply setup your username and affiliate information, save it and post your ad. The system sends when credits are available.  It's a remarkable system.
Downline Builder Direct
This viral mailer is surprisingly responsive on a consistent basis.  Conversions here are very high and maximized as an upgraded member.

Herculist
This safelist was one of the first safelists on the market back in early 2003 or so and is still a consistenly producer.  I purchase their solo ads frequently, especially when they are on sale 😉

List Outbreak
This viral mailer has been a consistent producer since it arrived on the scene.  You'll see great conversions here with this active membership.
The Lead Magnet
Stefan Berg runs one of tightest ships I know.  His members are highly responsive and very active.  Your results will be proof enough when you take advantage of this great viral mailer.

Legends Mailer – New in 2014
In partnership with Matthew Graves, we launched Legends Mailer earlier this year. This unique mailer offers a lead system in the back end.  Very mobile friendly too! We look forward to continued growth and activity with the highly responsive mailer.
Real Time Ad Blast
This is one resource where I recommend the Lifetime upgrade.  You'll get 60 ads a month (10 each banner ads, Button ads, text ads, hot link ads, login ads and solo ads.  I get consistent results when I send my ads here.  I have my schedule set to login every 3 days and send.  It takes about 5 minutes!
Red Stag Mailer – BRAND NEW
One of my good friends and new business associate, Debbie Nicholson launched her very first program this year and decided on a Viral Mailer.  I was pleasantly surprised with the high conversion rates and the rapidly growing membership.  I see this one continuing to produce for a long time and suggest you grab the one time offer for an upgraded membership before prices here go up.  I predict they will go up due to the extreme value!

Super Charged Solo Ads
Super Charged Solo Ads is owned by Matthew Graves, owner of MANY successful lists.  He launched Super Charged Solos in late 2013 and it's been a steady producer for me all year guaranteeing 1000 clicks per solo ad sent!
State of The Art Mailer
This is one of the tried and true, long standing lists that has always been a top producer.  There are unique ways to earn credits and even cash with State of The Art Mailer.

Traffic Leads 2 Income Viral Mailer
Rob Gehring is an active owner who is well invested in this very active and highly productive mailer.  His 7 Steps to Success will help you get started easily and see results quickly.

Viral Mail Profits
This unique mailer includes an automated system PLUS the new Ulti Send that you can use for all your viral mailers!  This is a must have system!
Viral Mailers at Prospect Geyser Coop
You can find all the best resources in our Downline Builder in Prospect Geyser Coop
Happy Marketing,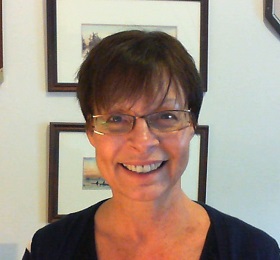 Janet Legere
Skype janetlegere
Learn the Strategies of Successful Internet Marketers
Through The Contact List Builder, we show you HOW to use all these great tools to build your list and create your personal brand.  Come join the Team Who Cares!