The Work in Network Marketing
The Work in Network Marketing
Working in Network Marketing
This is a heart felt message from Joel Therien of GVO/Pure Leverage:
I think a lot of people forgot the word WORK in Network Marketing…
Its not called…
Net "lazy" Marketing
Or
Net "sit on the couch" Marketing
Or
Net "Do Nothing" Marketing
What is really cool, is that over 1500 people are making a great income at GVO & Pureleverage.com
And there is only one difference between those making money and those that are not..
The ones making any sort of income decided that they WERE GOING TO TRULY WORK THE BUSINESS at least 2 hours per week minimum.
I'm not here to insult your intelligence. The more hours you put in the more hours you get back.
Here is what is very, very different about what we do!
Ready? Like Really Ready!!
We focus on REAL products and services that consumers and businesses need in the marketplace at truly 1/10th the cost!!
We can do it at 1/10th the cost because we own and operate everything that we do!
We own:
>> the data center and servers our software runs on
>> all our software
>> all our source code
>> how WHOLE infrastructure
>> Our services are essential tools that have no shipping and no handling
What does that mean?
>> no one is "third party" for amazing support
>> with no shipping the WHOLE WORLD is your market!
So what are the tools we provide?
Great question!
We truly provide all the tools ANY business needs to succeed online. It does not matter if it is a Network Marketer, a Brick and Mortar Business or a professional like a Doctor or Lawyer.
You can sell and collect 100% commission with your team on:
>> Web Hosting
>> A professional auto responder
>> A video streaming and email service
>> A Done For You lead capture system
>> A professional audio and video live conference room
>> Top notch coaching from multi million dollar earners online!
So look, if you are a Net "sit on the couch" Marketer
Then its time to take this serious and become a Net "WORK" Marketer
Here is why you need to take action!
>> You can get started now for $1.00 for 30 days!
>> You can resell all our products and collect 100% commissions!
>> The whole world is your market
>> It is a system completely done for you and proven
>> You again collect 100% commission but we do ALL the work and support!
Get Started today for $1.00 and become a true Professional Network Marketer with me!
It is only $1.00! for a full 30 days!
Joel Therien, CEO
GVO, Pure Leverage, Got Backup
I have to agree with Joel Therien on this and encourage you to grab the $1 trial right now.  I promise you will be glad you did!
I am confident that together, we can help YOU create the success you are looking for.  Let's make it happen now!
Happy Marketing,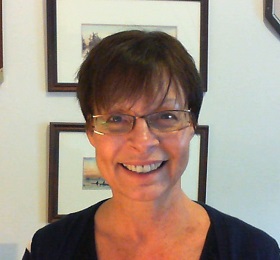 Janet Legere
Skype janetlegere
Learn the Strategies of Successful Internet Marketers
Through The Contact List Builder, we show you HOW to use all these great tools to build your list and create your personal brand.  Come join the Team Who Cares!