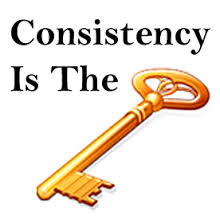 2 Steps To Reach The Leader Board
How To Reach The Leader Board In 2 Steps
It's a question I am often asked, how is it that you are always on the top of the leader boards? My response is simple and may surprise you.
There is a reason my name is #3 on the Total Take Over Leader Board and there is a reason my sponsor, Carl Haavaldsen is in the top 10 as well. We follow a daily plan of action that works.  We send traffic to our Lead Capture page to build our list and create interest in our products and services.  Matthew Graves, Chris Atzinger and Rob Gehring are all leaders on our team who know the importance of building a list!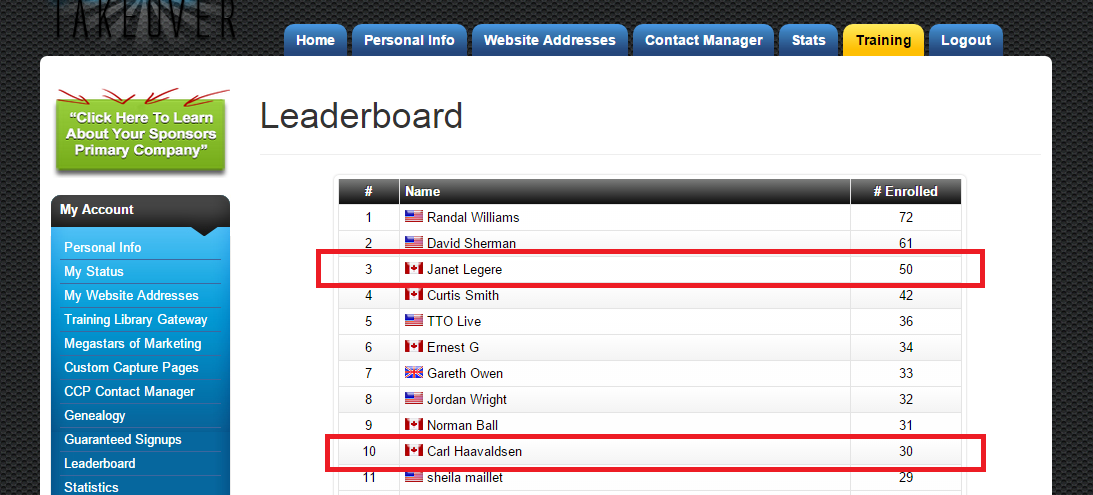 Two Steps to Reach The Leader Board
Build a list
Invite your subscribers to look at your program
Build Your List
It's not a secret.  This is the one thing that you must do.  If you want to use the Internet to build a real business and make money online then you need to work on building a list.
My secret list building strategies are shared at my Contact List Builder with our Ready Set Go Marketing System.  Simple to setup and start spreading the word and start growing your list.
Building your list needs to be your primary objective as two of my online partners will agree.
Matthew Graves of Legends Mailer and Super Charged Solo Ads knows the importance of building a list and creating excitement around a Program or Product.

Chris Atzinger, a Contact List Builder member and follower, knows the value of building his list as it secured him 9 upgrades!

Rob Gehring of Traffic Leads 2 Income Viral Mailer fame knows the importance of building a list and how the key to making this work is a consistent plan of action practiced every day, no matter what!  His consistent plan of action keeps moving him up the Leader Board.  He will be giving us all a run for our money.

Invite your subscribers to look at your program
If you want to sponsor people into your business then you need to tell them what your business is. A lot of people have concern over coming across as too "salesy" or too pushy.  It's time to rethink this concern and learn to share with your subscribers what it is that works for you and why you do what you do.
Let's face it, we are all Internet Marketers to some degree, we are all here using different tools and resources to drive traffic to a website in the hopes of selling a product or service or sponsoring someone into our Network Marketing or Affiliate program.
Consider instead of the salesy approach, an approach of recommendation.
You joined the business you are building for a reason, right?  You have products or services that you use and trust, right?  You do use the products or services that you buy, right?
Your subscribers want to hear why YOU are using the products and services you chose.  They want to know how they are working for you and why you recommend them.
When you recommend products and services to your subscribers and approach them from a personal point of view, you will begin to see a much bigger response.
One of the secrets to building a long term successful business is to create trust in the people you sponsor. That trust begins right at the subscriber level.  As your subscribers listen to your recommendations they will begin to try your products and services and if they receive the same benefits from your products and services as you suggested they would, they you will have a loyal follower.
Happy Marketing,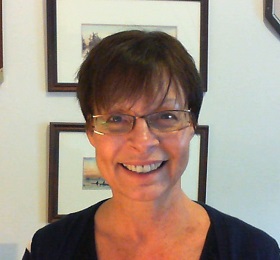 Janet Legere
Skype janetlegere
Join our Team and we'll work with you to help YOU get on the Leader Board too!  It's a TEAM effort!  Everyone succeeds.