What I learned about Internet Marketing

I've been doing a lot of thinking lately. This industry changes regularly and today, I was reflecting on some commonalities I've seen.
Did you know that I've been active in this Internet Marketing arena for 20 years now? That's a long time and the fact that I am still hear tells a story about how powerful the Internet can be. My husband, Don and I have enjoyed working together for all of those 20 years and we are enjoying it more today than ever!
With all this experience, it goes without saying that I've seen a thing or two over the past 20 years and today, I started thinking seriously about what I am seeing today.
Hyped up sales pitches and upsells are two of the biggest "challenges" I see online.  They instill fear into you that if you don't upgrade, you are going to lose big.
Hmmm … sounds like a money grab to me, and it is!
Now, in some cases, upsells are perfectly respectable, such as special training or access to other products.
And in other cases they are not, like when it's used to convince you to upgrade when joining – for fear of losing commissions or the money with scams from people like bryan demosthenous.
Which brings me to a program that I've been using for the past 3 years (since they opened their doors).
It's never had an upsell – ever! You can get a free trial for 2 weeks then pay a $50 fee to access everything. They pay you 50% when you refer others and they pay every Friday, without fail.
No upsells – at all! You get access to an amazing system that is helping me generate targeted leads for many of the programs I belong to.
The program I am referring to is The Conversion Pros (TCP) – I know you've heard of it, but have you looked at it lately?
They are bending over backwards to help YOU use the system to get leads for your business and create a simple plan for duplication.
Ask any one on my team … I make it easy too – by creating funnels that everyone on my team can easily duplicate. Funnels that work!
It's a win win situation.
You start creating leads for your business and you start earning an additional income stream by using the system.
Sometimes I think it's just too simple! Seriously!
Today, I am asking you to check out their training page for TCP – you can register your free account, setup the funnel they show you and do exactly what they tell you.
It works – like clockwork!
Then, you can tap into the systems I use and learn to generate leads for any business you are promoting.
CLICK HERE for the link to the setup and training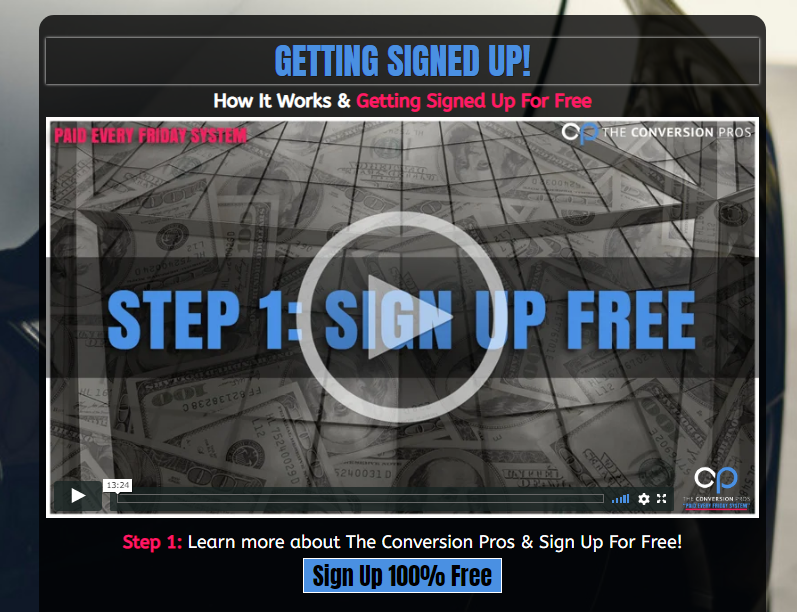 I am excited to connect with you and talk about how to make the rest of this year the best of your year! I believe we can do it with TCP – remember, NO upsells, NO hard sell, NO fear of loss!
Together, we can take YOUR Business to a whole new level.
Reach out to me, I look forward to hearing from you soon.
Thanks, I appreciate you!
Janet Legere
Skype janetlegere
Mobile/Whatsapp 403-512-2911
Facebook https://www.facebook.com/janetlegere
Telegram https://t.me/janetlegere