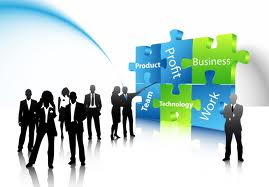 Janet Legere Speaks Out About Joel Therien and GVO
A Review of GVO Then and Now
The Good Old Days
I remember the good old days of Kiosk, hosting, super-responder, FFA leads.  It was a great system and well ahead of its time back in 2000.
I used the FFA leads to feed my subscriber list and it worked very well.  I taught others how to use the system and how to build their list using the FFA leads.
Then the worst thing happened.  In 2003, The technology company we were using went under and we were left high and dry for our live webinars. There were very few options available and Joel Therien's Hot Conference fit the bill nicely!
Hot Conference Technology To The Rescue
In comes Hot Conference. Now, I have to admit it was really rough in the early days. The rooms were always crashing, people had challenges downloading the plugins. They were not very user friendly however, when they worked, they worked exceptionally well and the Hot Conference technology helped us continue on with our business.
We came to know Joel Therien and the crew personally, many of whom are still with Joel today! That in itself is a testament to the commitment Joel gives to his members.
In all the years I've known Joel, he's been true to his word and always honest with his members … even when things don't turn out as he had intended which often happened.
There have been good times and bad times and Joel has always been there to support us and we in turn have supported him.
The GVO Umbrella
When Joel announced the idea of GVO – Global Virtual Opportunities, I thought it couldn't get any better. He'd managed to take all the "work" out of what I was teaching by providing a one stop resource for online business.  
Hosting, Video Hosting, Video Web Conferencing, Professional Auto-Responder and more all under ONE roof!  
And to make it even better there was a compensation plan to match! But that wasn't enough, not long after GVO was well established, Joel decided to capitalize on the Internet Market with Pure Leverage and I admit, Pure Leverage is PURE GENIUS!
At last there was a package where the average marketer could be up and running their business, building their list and blogging in a few simple steps. The compensation plan was very lucrative and caused a huge sensation throughout the Internet.
But Joel did not stop there … he always has his customers best interests at heart and his crowning achievement came out in late 2014 with Got Backup; a simple yet powerful online backup system that is truly unique! Unique due to the simplicity of setting it up and using it and unique in that you get paid to refer others to Back up!
Stability Builds Trust
Over the past 15 years, Joel and his team have always been there for us.  
Has it been an easy ride?  No.  Have there been challenges?  Yes.  Has Joel made mistakes along the way?  YES!
And with all the hurdles, challenges and mistakes, Joel has been there to support his members and over come any challenges that present themselves.  
Has business improved?  OH YES!  
It's been an honour to be part of the growth of this company and an honour to call Joel Therien my friend. 15 years of service helping us grow our online business – that's Joel Therien and that's why I support and recommend all the products that are part of the GVO umbrella!
The GVO Umbrella of companies can create an income stream for you that will be very lucrative! Start with GVO/Host Then Profit at $9.97 a month
Upgrade from inside Host Then Profit to Pure Leverage and signup as a Reseller. Your cost is $24.95 for the product suite and $19.95 for the Reseller fee. If you are confident you can follow the steps to setup and promote Pure Leverage then consider upgrading to VIP to open your full potential. VIP is an additional $97.00 per month.
Upgrade from inside GVO/Host Then Profit to Got Backup. Choose from any of the packages available, for as little as $7.99 a month to protect all your data. As a Pure Leverage Reseller, you qualify as a Reseller for Got Backup too.  So now you have THREE income sources with ONE company!
Happy Marketing!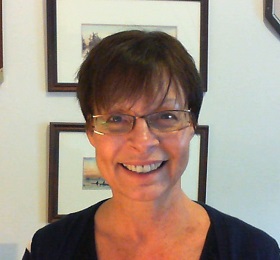 Janet Legere
Skype janetlegere
About the author
Janet Legere is the founder of the highly acclaimed 'Contact List Builder' training and mentoring program.  As an expert in her field, Janet can show you and your business associates how simple and powerful it can be to build good business relations online. Discover simple strategies to build a list and create your personal braind with CLB.  Visit http://www.contactlistbuilder.com/  or contact Janet at janetlegere on Skype for information on how you can benefit too.