Pure Leverage Review
Pure Leverage Review
Janet Legere Reviews Pure Leverage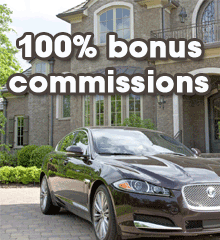 While it's early days, the early days have certainly been exciting!
Pure Leverage is a complete suite of tools for the avid Internet Marketer!
Professional Auto-Responder
Professional Lead Capture Pages
Professional Video Email
Professional Web Conferencing
Professional Income
Yes, I said Professional Income!
When Joel Therien of GVO – Global Virtual Opportunities, explained what Pure Leverage was and how they were paying, I just about had a heart attack. I was so excited my skin vibrated.
Why am I excited?
Branding You and Your Business
Regardless of what your business is, you need to create a personal brand online. This is all about creating fame and part of what we teach at the Contact List Builder (CLB) Internet Marketing Training Center.
The Suite of Tools offered at Pure Leverage are everything a person needs to get started building a list and making money online. This fits perfectly with our training at CLB as it now offers our members a simple way to be up and running and building a list immediately. It literally takes 5 minutes to setup your Pure Leverage system.
When you follow the strategies we teach at CLB, you'll soon see how Pure Leverage makes sense. List building is the most important aspect of Internet Marketing success.
Second to List Building is creating your Brand and with the new Authority Blog at Pure Leverage, you will be able to do just that! I am excited for the release of the blogging system as I know many active 'bloggers' who will take full advantage and we, at CLB, will help our members learn how to use the blogging system to continue their fame building and brand recognition.
Making Money with Pure Leverage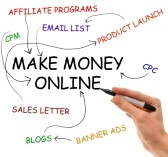 Those who know me know that I rarely talk money – I know that if you focus on building your list and following the strategies that we teach at CLB, you WILL make money. How much you make is up to you.
Until now … with Pure Leverage, we saw the perfect opportunity to add a Primary Income Program to Contact List Builder.
And so we set about to do just that.
Pure Leverage is now listed as the Primary Income Program in the Contact List Builder Downline Builder.  Through CLB, we will teach our members all the simple steps to setup and use the Pure Leverage system most effectively.
Their income will grow by default as they use the system.  As they learn to "feed their funnel", they will see their list of subscribers grow along with their customers, re-sellers and VIP members at Pure Leverage.
When you refer someone to Pure Leverage as a customer, you earn 100% of their $24.95 fee and then the following month, you will earn 50% of their renewal AND if they upgraded to Re-Seller, you then earn 50% of what they earned that second month (residual only). If they upgrade to VIP, you earn 100% of the $97.00 and then 50% of the residual each month following.
So let's say you sponsor Mary and Mary earns $1000 from renewals.  You would earn $500 JUST FROM MARY!
Imagine sponsoring 10 or 20 or 100 Mary's?
It IS possible.
We'll show you the simple steps to follow every day to get the results you need to drive your income skyward.
Build your list, create your brand and make money online  with the Contact List Builder and Pure Leverage.  A Purely Genius Partnership!
Webinar Replay
Enjoy the replay from our Contact List Builder members only Webinar where I covered the simple steps to setup Pure Leverage.