Supercharged Solo Ads
While it is still early days, early results are VERY positive for Supercharged Solo Ads, a new Solo Ad service by Internet Marketing expert, Matthew Graves.
When Matthew first launched Supercharged Solo Ads, I was skeptical that he could deliver the guaranteed 1,000 clicks per solo and he said, NO PROBLEM!
I was still skeptical until I checked the results from my first two solos!
1609 Clicks
37 Conversions (signups)
Keep in mind, all clicks have not yet been delivered.
I am expecting another 400 clicks which should deliver another 9 or 10 signups.
Cost?
$14 if you purchased the individual solo offer (promo for $7 each), OR if you upgraded to an annual membership the cost is $4.11 each solo, so $8.22
At my cost of $8.22, my new signups cost me .17 each or so.
I dare you to find better elsewhere!
I'd say Super Charged Solo Ads really are Super Charged!  So much so that I added this great new program to our Prospect Geyser Coop downline builder.
Grab your account today and check it out.  Upgrade right away or grab a Solo and check it out for yourself.
This is will definitely make my TOP TEN for 2013 … in fact, it may even make it to #1!
Happy Marketing,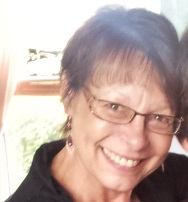 Janet Legere
Skype janetlegere
P.S.: Learn the Strategies of Successful Internet Marketers
At Contact List Builder, we show you HOW to use all those great tools to build your list and create your personal brand.