Advertise on Team Promote
Many of you have heard me talk about the benefits of the Apsense Social Network and why membership there can be very beneficial to your business.  Apsense offers many ways to market your business and they have a new platform that is going to take the Internet by storm!
It's called Team Promote and I haven't even touched the surface yet.  I just started using it and I am already seeing great results.
Pay Per Lead Campaigns
Team Promote offers Pay Per Lead technology, similar to Adsense Pay Per Click, you page for leads!
In less than 24 hours of setting up my first ad, here are my results: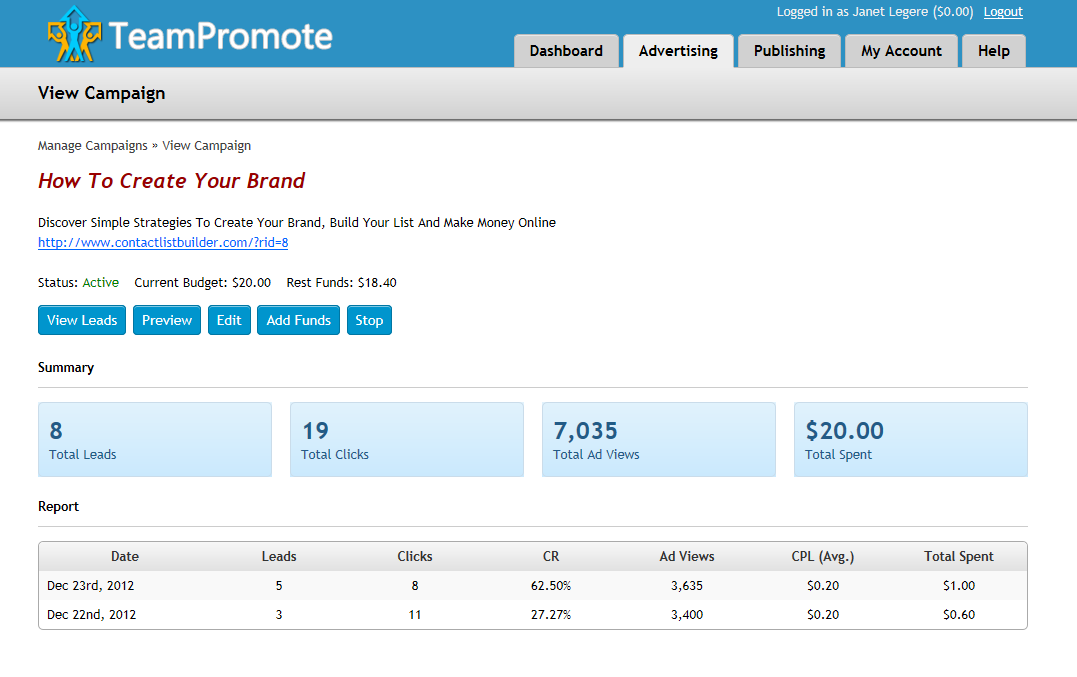 8 Leads from 19 Clicks!  Cost to me $1.60.
It's very simple to setup and very powerful.  You can see my ad here: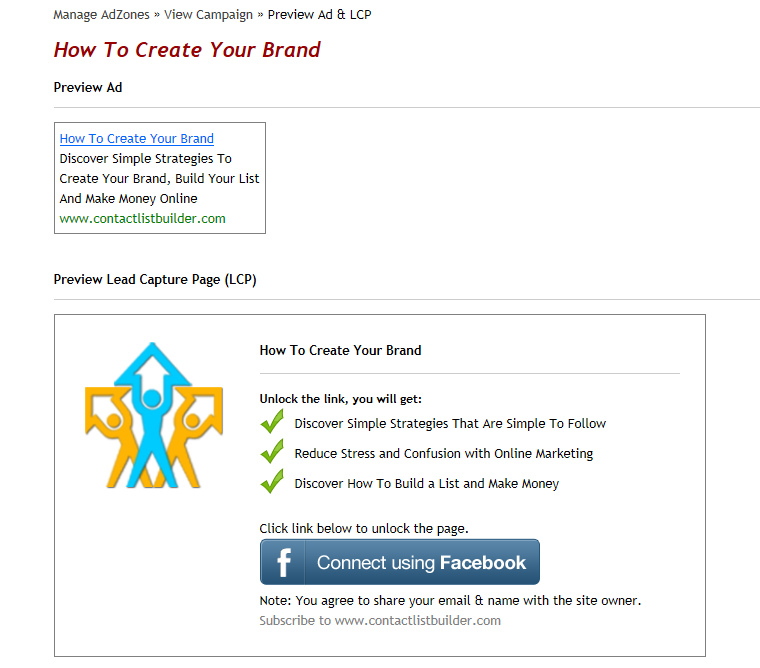 As you can see, the ad is also connected to Facebook creating an instant Viral campaign!
But wait … there's more!
If you own your own domain, especially one with a WordPress Blog installed, you can further monetize your website with Team Promote ads, much like you would with Google Adsense Ads.
Here is what an Ad Panel would look like on a blog side bar.  This is an example of our CLB Blog http://www.contactlistbuilder.com/blog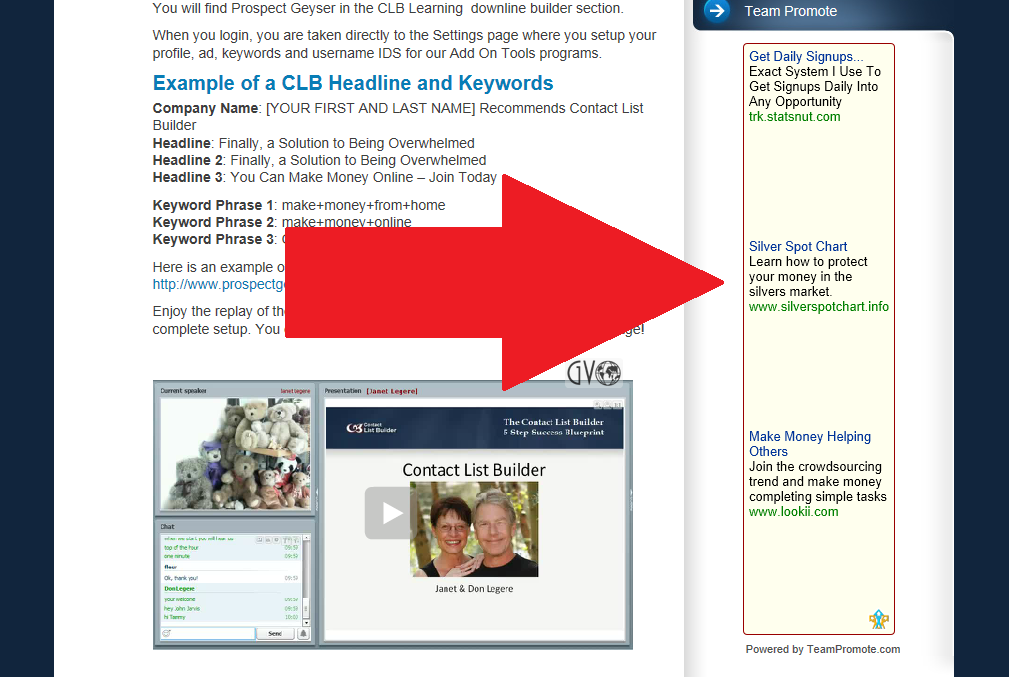 How To Sign Up for Team Promote
You need to be a member of Apsense to access the Team Promote System.  You can join Apsense from any of our Downline Builders such as Contact List Builder or our Prospect Geyser family of programs.  Or click here 🙂
Once inside the Apsense Members area, you will locate the Add-On Services and locate Team Promote (As indicated in the graphic below). Click it to install.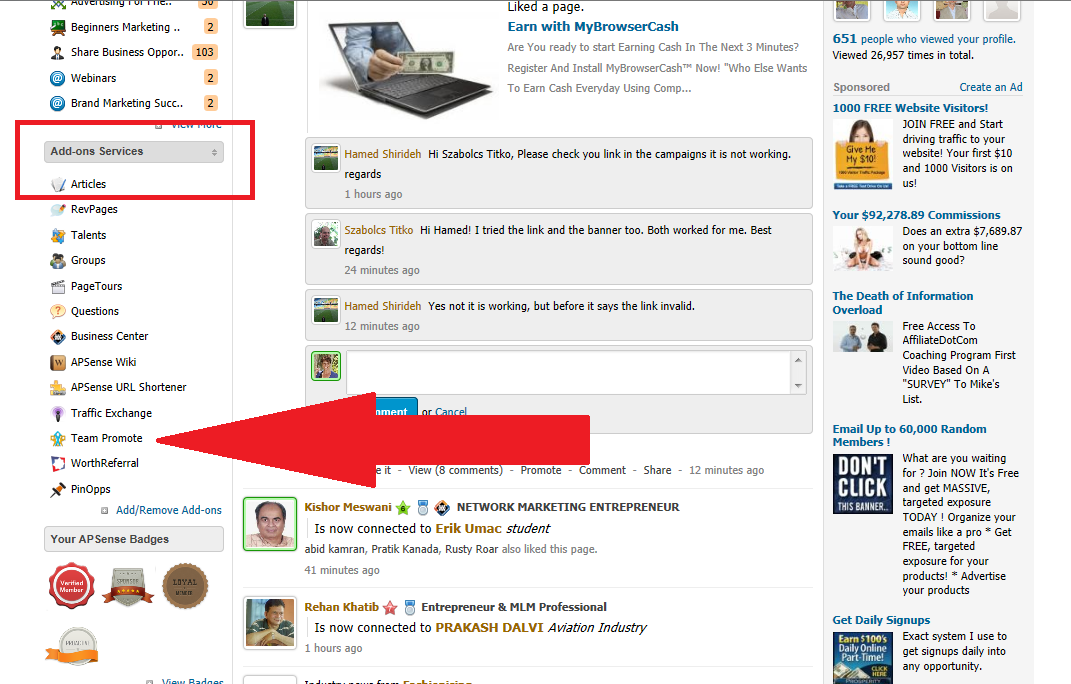 Affordable Avertising at Apsense
We all need more ways to advertise our business and more ways to get quality traffic to your site. Apsense is one of those tools that can help you achieve that goal. This new application, the Team Promote, is really going to make a huge difference. While Apsense is a free membership, consider upgrading to open up all the additional benefits.