Passion to Profits or How To Monetize Your Niche
Passion to Profit, the Ultimate Blogging Workshop covers the major elements your blog and marketing plan needs in order to gain readership and improve your blogs potential. As you will discover your blogs reach will determine the level of passive income your blog can deliver.
This 3 Part Live Webinar Workshop includes  Workshop 1. Passion to Profit | The Ultimate Blog Setup, Workshop 2. Passion & Persuasion | Content Strategy and Workshop 3 Passion & Profit | Monetizing Your Blog. Each session will be a full One and a Half hours of Instruction
Passion to Profit | Setting up the Ultimate Blog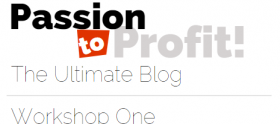 Blogging when done right can be a very lucrative pass time. In other words, you can make thousands of dollars simply sharing what you love. In this Workshop we provide an overview of the must haves you need to have the greatest possible Social Media exposure. And that means money.
Passion & Persuasion | Content Strategy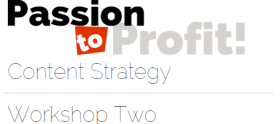 This Workshops objective is to allow you to discover and experience the power of Sharing what you Love. Your content strategy must therefore align with that topic that encourages your passion to flow. When you accomplish this you will attract a loyal niche audience.
Share Passion & Profit | Monetizing Your Blog
Content Marketing is a topic that if ignored will result in lost opportunities. That means money! Content Marketing is simply learning how to share, and if done correctly, will allow you to influence others to visit your blog and share what they learn to the people they know. This Workshop is about Social Media Marketing and Monetizing your Blog. Passion Pays.
Limited to 25 Seats
Don't miss out on this great course.  Get your blog working to work for you!  This LIVE Webinar series is limited to 25 seats so that we can offer the one on one service that is included with the course.
Be on the cutting edge and take advantage of this new way to make money with Any Passion and Any Niche.
Happy Marketing,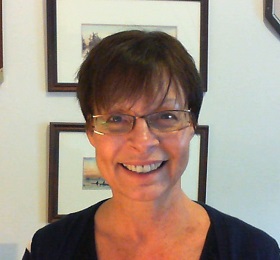 Janet Legere
Skype janetlegere
Learn the Strategies of Successful Internet Marketers
Through The Contact List Builder, we show you HOW to use all these great tools to build your list and create your personal brand.  Come join the Team Who Cares!