IBO ToolBox Skype Contacts
IBO ToolBox Skype Contacts
How to find Skype Contacts at IBO ToolBox
IBOToolBox is a Social Network of Business Professionals.  It is a very active network where you can advertise your business.  Be sure to setup your profile before using this marketing strategy.
The strategy I will share below, shows you how to find IBOToolbox members with Skype IDS.  We will show you how to search for members who recently joined.
Join IBO Toolbox
Setup Your Profile
Search for new members with Skype IDs
Join The IBOToolBox Family
First things first, you need to join IBOToolBox. There is no cost to join this community.  You can learn more about it here
Setup Your Profile
Click on Edit Profile and setup your profile as completely as possible. Be sure to include your picture and contact information ESPECIALLY your Skype Id!
Search for New Members
Now we will go through the process to search for New Members of IBO Toolbox
Click on IBO SEARCH
Scroll down and Select Joined IBO Toolbox and choose Joined Date Range
Choose a date range (usually from today back a few days or to your last visit)
Click SEARCH IBOTOOLBOX
Click on members name
Copy Skype ID
Search on Skype
Add as Contact
Add to New List for IBO Toolbox Leads
IBO SEARCH
New Member Display
Locate Skype IDs and Send Request
Search on Skype
Send Skype Request
Edit Skype Request Message
I like to add to the request and let my new contact know that I saw their information on IBOToolbox.
Here is the message that I add:
I noticed you just joined IBO Toolbox and thought I'd add you here as well.  I look forward to connecting,

Janet Legere
Add New Skype Contact to IBOToolbox Leads List
You are now ready to followup with your new IBOToolbox leads on Skype and get to know your new contacts.
As your new Skype list grows, you can use Seek & Send to personally contact the entire list at the click of a button.  Learn more about Seek & Send here
Webinar Replay
Enjoy the webinar replay of a training I did for our Contact List Builder members
Happy Marketing!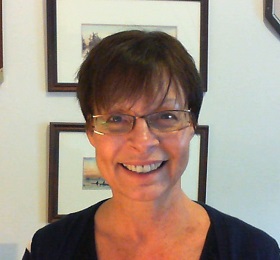 Janet Legere
Skype janetlegere
About the author
Janet Legere is the founder of the highly acclaimed 'Contact List Builder' training and mentoring program.  As an expert in her field, Janet can show you and your business associates how simple and powerful it can be to build good business relations online. Discover simple strategies to build a list and create your personal braind with CLB.  Visit http://www.contactlistbuilder.com/  or contact Janet at janetlegere on Skype for information on how you can benefit too