Joel Therien Interviews Igor Kheifets
Success in business is all about building your list and Igor Kheifets, Daniel Kump and Joel Therien talk about the importance of building a list and how effective it can be when you use good quality solo ads.
Everyone agrees, building your list is #1. This is where people get to know, like and trust you and where you get to learn to attract the right people to your programs through effective follow up.
Enjoy the replay of this most excellent live call below
I hope you enjoyed the replay and look forward to your comments.
Have a great day,
Janet Legere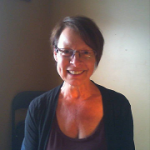 Skype janetlegere
Facebook https://www.facebook.com/janetlegere