What Is Your Reason?
What Is Your Reason?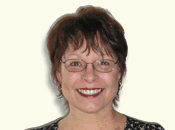 What Is Your Reason?
I want to know what reason you use for not succeeding in your business.
What reason do you use for not making money? What's your excuse exactly?
1. I don't have any money
2. The program doesn't work
3. I'm spending money but not making money
4. I don't have any help
5. I don't have the time
6. It's too hard
7. I don't know how to do it
8. My sponsor isn't available to help
9. I can't convince anyone to join my business
10. I get too much email
11. There is too much to learn, it's confusing
12. _____________________________
13. _____________________________
What's your reason for not making money?
Are you struggling online to find people who want to join your business? Many of the people I talk to are. It's one of their main concerns when considering a program – will they be able to sponsor.
My question to you is … where are you looking and what message are you sending?
When I go looking for prospects online, I go where the prospects are.
I'm looking for people who are online already who are looking to create success and make some money! That is why we are all here, isn't it? To make money?
Good … I just wanted to check 🙂
Now … consider this, if making money is your ultimate goal, why aren't you making any?
Tricky question, eh?
I'll tell you why many of you are not making money … here are just a few reasons that I believe are holding some of you back.
1. You joined too many programs at once – there are many distractions online and a person tends to follow the distractions and ends up joining many programs without ever taking time to learn about the first program they joined … sound familiar?
2. You joined a "safelist" and your inbox was bombarded – what you didn't do was learn how to setup your email to manage the email that would come from the safelist … or maybe you didn't realize you would receive these emails. Like many, a person is apt to join a program without fully understand what the program is about, the same holds true for safelists. They work great if you know how to use them properly (we'll get into that later).
3. You have no money to invest in a business or into advertising that business – yes, it is possible to make money online using free resources – however, there is a price to pay and that price is time – a LOT of time. Time to acquire and learn to use enough free resources to drive enough traffic to your prospecting system. Yes, it can be done. I don't recommend it.
The solution is simple.
Take the time to learn what you are doing. There are many great training resources available to help you learn to use the tools and resources you need to use to help build your list of prospects.
One of my favourite resources is the report I wrote called 'My Wealthy Blog'. This free report takes you by the hand in step-by-step fashion and shows you how to use an auto-responder and Blogspot to create a lead capture page and start building your prospecting list.
The Internet is one of the best resources for finding prospects and the best way to find those prospects is to have a place for them to subscribe to your list.
You can even 'rebrand' a copy of 'My Wealthy Blog' and offer it as an incentive for visitors to your lead capture page, I show you how to do this in the report!
Let us know what is and isn't working for you … post your comments on our site. I'll be happy to answer all your questions and help you make your way the right way.
Have a great day!
Janet Legere
List Building Expert
http://www.mywealthyblog.com