The Online Ad Network
It's not often I am wowed by an advertising program and I'm happy to say, I'm wowed by the Online Ad Network by Brian Rooney of Traffic Wave fame.
The Online Ad Network is a bit different than most advertising resources I've seen online in that it really works. Your monthly fee offers you the ability to setup unlimited text and banner ads.
Run Unlimited Text and Banner Ad Campaigns and reach people specifically interested in and/or involved with network marketing!
I'm getting some of the highest click through rates I've ever seen in the industry. This is truly a winner and I am referring to the Online Ad Network as a Must Have tool!
Check out these views and click throughs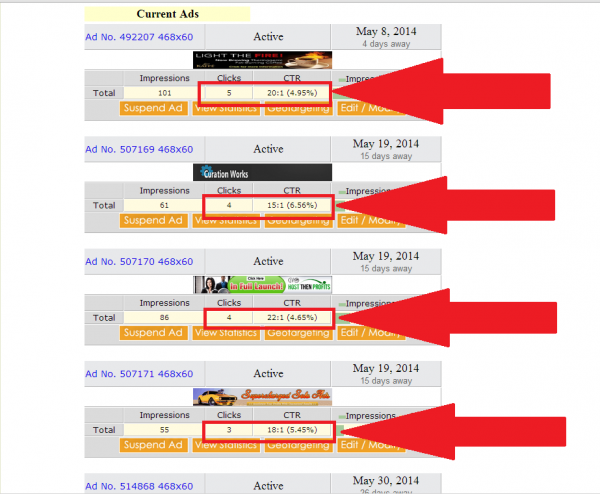 Simple to Setup Your Ads
It's very easy to setup too. You signup, take the $1 trial and then setup your Ad Panel. You then "buy" ads, which cost zero dollars. You can 'buy' as many ads as you with and you can target a category or submit a banner ad.
And here is where it gets very unique in that you get paid to be a member!  There is a 3 X 10 matrix with no sponsoring requirements.   You may see spillover from above although this is neither promised nor guaranteed.
Get Paid to Advertise
However, if you take the initiative and invite at least 3 people to become a member, your monthly subscription is covered!  You then have totally free advertising for life!  And if your three referrals do the same, you could be earning another very nice income stream.
This is definitely on my most recommended list.  Grab your trial account today.  Click Here Now