Does The Free Fan Page System Really Work?

The Fan Page System – Does it work?
A question asked by many doubters, does the free system really work? The truth is, it really does. The Fan Page system from GVO creator, Joel Therien, is nothing short of brilliant.
The Free Fan Page System takes advantage of the billions of users on Facebook by allowing you to share posts and earn points toward paid members in your downline.
As a free member of the Free Fan Page System, you can build a list of 500 subscribers, absolutely free!
But, I caution you … free members DO upgrade and unless YOU upgrade too, you will not earn commissions.
You can build a list but you cannot earn an income as a free member.
Let's talk numbers!
On average, we are seeing a 3 to 5% upgrade ratio which means, for every 100 subscribers you MAY see 3 to 5 upgraded members.
Let's do some math and assume you sponsor 4 upgraded members through promoting the Fan Page System.
4 upgraded members would earn you $24.95 X4 the first month then $12.47 each month thereafter.
4 X $24.95 = $99.80
4 X 12.47 = 49.88 PER month
Your cost to upgrade?
The cost to upgrade is $24.95 per month to purchase the Pure Leverage Suite of tools which includes 10,000 Subscriber list, unlimited campaigns, a My Own Meeting Conference room, Video hosting and more, PLUS $19.97 per month to become a Re-seller and earn commissions.
Total cost per month = $44.92
Earnings with 4 Members $49.88 per month (plus the $99.80 first month)
With just 4 upgraded members, your suite of tools is paid for and you are well on your way to earning a substantial income from the Free Fan Page System!
Daily Core Commitments
The secret behind the Fan Page System is following the Daily Core Commitments which are detailed in the members area. Free Fan Page System members can accumulate points which will be applied towards earning paid members once they upgrade.
Only Paid members of the system will earn Paid members through following the Daily Core Commitments.
3 Times a day, members will …
Love a post on the Joel Therien Fan Page
Comment on a post
Share the post on their timeline
Members earn points for activities. A Minimum of 80 points is required in the 7 day period to earn leads and paid members.
The Fan Page System Works!
After much testing, it is our conclusion that the Fan Page System works and works very well.
Try it out today, but remember, don't stay free too long as you don't want to miss any of those 100% commissions you have coming your way.
Happy Marketing,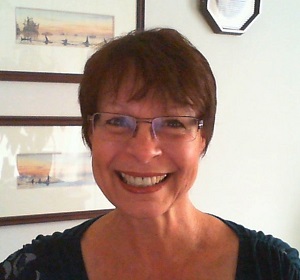 Janet Legere
Skype janetlegere
About the author
Janet Legere is the founder of the highly acclaimed 'Contact List Builder' training and mentoring program.  As an expert in her field, Janet can show you and your business associates how simple and powerful it can be to build good business relations online. Discover simple strategies to build a list and create your personal brand with CLB.  Visit http://www.clblearning.com/  or contact Janet at janetlegere on Skype for information on how you can benefit too