Master Viral Mailers With These 3 Simple Strategies
Viral mailers came about as an answer to the spam issue that became quite prevelant in the late 90s. My first experience with Viral Mailers was a program called Herculist and it's still around today and still producing continuous results.
The reality is that Viral Mailers do work. There are some strategies to making the most of Viral Mailers and I will share a few of those with you here.
Strategy Number 1. Set Up
Every program is a little bit different and they all offer the ability for you to edit your profile, add a banner ad and add a text ad. Do these right away, it's like free advertising. Members of the Viral Mailer will see your banner and text ads as they send and read emails. Remember to schedule your mailings so you take advantage of the Viral mailers you belong to. The secret to making them work is to use them consistently.
Strategy Number 2. Keep a Swipe File
Actually, keep two. One with your favourite advertising copy and one with the links and logins for your Viral Mailers. It's so much easier and so much more efficient to keep your Viral Mailers listed in one place. Make note of the login information as well so that you are never hunting for it. Save the file to your desktop OR to dropbox.
A swipe file is simple a notepad file or wordpress document.
Strategy 3. Update Your Captures Pages
Viral Mailers are most effective when you are promoting something 'new'. So whether it's a new program, product or service it's really the new Capture Page that is getting the attention of your readers. Keep your Ads and Capture pages updated. I recommend having several Capture Pages all feeding the SAME list. Your readers will arrive at the same destination and you will capture a larger market.
I hope these strategies will help you master the art of Viral Mailers. They have been the lifeline of my business for many years and continue to produce regularly.
The fact is, the Viral Mailers see new members all the time and so your ad is being presented to fresh eyes on a regular basis.
Remember, the secret to Viral Mailers is using them! Schedule and Send Your Ads, be consistent and you will see results.
One of our favourite Viral Mailers is Prospect Geyser Coop. Our Referral Contest is LIVE and active until October 31, 2015. Signup and promote your affiliate link to win CASH and Credits!

Happy Marketing,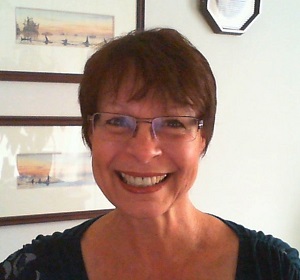 Janet Legere
Skype janetlegere
About the author
Janet Legere is the founder of the highly acclaimed 'Contact List Builder' training and mentoring program.  As an expert in her field, Janet can show you and your business associates how simple and powerful it can be to build good business relations online. Discover simple strategies to build a list and create your personal braind with CLB.  Visit http://www.contactlistbuilder.com/  or contact Janet at janetlegere on Skype for information on how you can benefit too