Who is Janet Legere?
Janet Legere is a wife, mother, grandmother, sister, aunt and friend to many.  I have a passion for life and a mission to empower others to be their best.
My professional background as an Accountant comes in handy with the day to day running of our Internet Business.
In 1998, through an online dating service, I met and fell in love with Don Legere and we married in April 2002.
It was in 1999 that we found ourselves with the opportunity to leave the Corporate world and venture into the world of Internet marketing.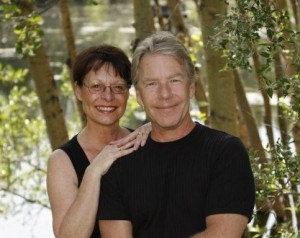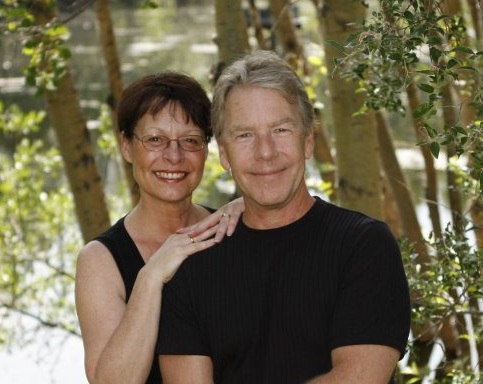 In 1999, things were  a lot different online than they are now.  There was little training and certainly no systems to follow.  We met many great people who led us into the world of building a business online.
From day one, we spent most of our time connecting with people and building our list, yes even back then, it was evident that building a list was key!
In Early 2000 we stumbled upon a Video Conferencing affiliate program.  This was right up our alley as we both loved technology and we could see the huge market.  We built a large organization by inviting guests to an online presentation.  It was the first of its kind!  The company went through some changes and ended up closing its doors in 2003.
When the company folded in 2003, it caused some big changes in our own business.
It was during this time that we met Devlyn Steele of Tools to Life who became our Life Coach.   Imagine this … I met Dev through my list – he was one of my subscribers!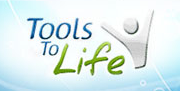 And it was through the coaching of Devlyn Steele and Tools to Life that I wrote and create the first Contact List Builder e-book and affiliate program in July of 2003 and went on to release it as the Contact List Builder Step by Step e-Course in 2005.
In 2006, I was introduced to the first 'Funded Proposal' system and through this system, we created many partnerships and loyalties.  The system worked and worked well!
Through the system, we ventured into the world of the Traditional MLM industry only we focused our building using the strategies we learned online.  In our first traditional "MLM", in our first year (which was 6 only months), we qualified for Rookie of the Year and ranked #2 in the entire company.  I was was invited to speak at their convention, being the first Canadian with this honour.
As successful as we were in Traditional MLM, my heart was really here helping others master the use of Internet tools.  I had a passion for sharing what I learned and a skill for taking the most complicated task and making it simple to learn and do.
Knowing how important it would be to have and use a system, in 2008 we created our first "funded proposal" called Earth Friendly Biz.  Designed to populate our primary MLM, it was a generic system that focused on teaching list building strategies.
In the Spring of  2010 we partnered with Network Marketing Master, Gerry Schroeder of Second Income Coach and merged the EFB system with SIC system to streamline our teams.  Second Income Coach is a funded system directed to Network Marketers looking to use the Internet to build their MLM or Direct Sales business.
In the Fall of 2010, I was approached by James Stone of Lead Gusher and Advertise Your Business Now to partner on a new website called Prospect Geyser.  Prospect Geyser was an instant success growing to over 10,000 members in its first year.

With such success, we felt it only natural to grow our Prospect Geyser family and along with partner,  Doc (James) Stone, we created Prospect Geyser Coop and PG Traffic, completing our advertising family.
But wait … there's more!  In the summer of 2011, we partnered up with Rob Gehring at TrafficLeads2Income to combine our programs and create the ultimate system for our members.  TrafficLeads2Income is our Number ONE Choice in front end funded systems.
In 2012 I was invited to be part of the great team a the Net Learning Academy. At Net Learning Academy, you will find specialized instructors providing coaching and training on subjects like hosting, the basics, list building, traffic, email marketing and more.  It is an honour to be part of this great team of experienced, dedicated leaders.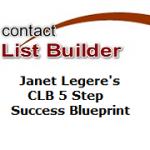 And this brings us to the re-release of the Contact List Builder.  With all the pieces and all the people in place, it was time to bring her back and in June of 2011, the Contact List Builder re-opened her doors.  A work in progress at the moment, we are fully open to work with our members and affiliates to help them master the strategies we teach.
As our system comes together, you will see how simple it will be to follow our 5 Steps and stay focused on the plan of action you create.
I want to take a moment here to mention that over the years, we used many systems, created many partnerships met many people.  Some good, some not so good and all had lessons to share.  We learned a LOT over the years and my passion is sharing with YOU what I make work for me.  I like things to be simple and my goal is to make it simple for everyone and that is my goal.
I truly feel at home now and believe that I have a great understanding of the needs of Internet Marketers who want to market their Internet Businesses, their Services, their Products … their passion!
The Contact List Builder is a 5 Step Success BluePrint designed to help you work on your Goals and Mindset, Create a Focused Plan of Action, Brand you, Build your Business and Build Relationships … all online, all from the comfort of your home – on your terms, suited to your skills, your abilities and your schedule.
At the Contact List Builder, we support and inspire you to grow and develop your goals dreams to create success in your life.

The Contact List Builder 5 Step Success Blueprint is designed to help you create YOUR Big Picture.
If you know where you want to go, I know I can help you get there.
I look forward to meeting you, please do connect with me on Skype or fill out the contact form on this site.
Let's make this the year you make things happen ok?  I believe in you …
Make it a great day,
Janet Legere
The Contact List Builder